PIASAR-Capacita
Capacity building programme for Municipal Technical Areas (MTAs) in 4 regions within the scope of PIASAR's intervention
Visit project page (in Spanish)
---
Amazonas, Ayacucho, Junin and Puno (Peru)
2021-2022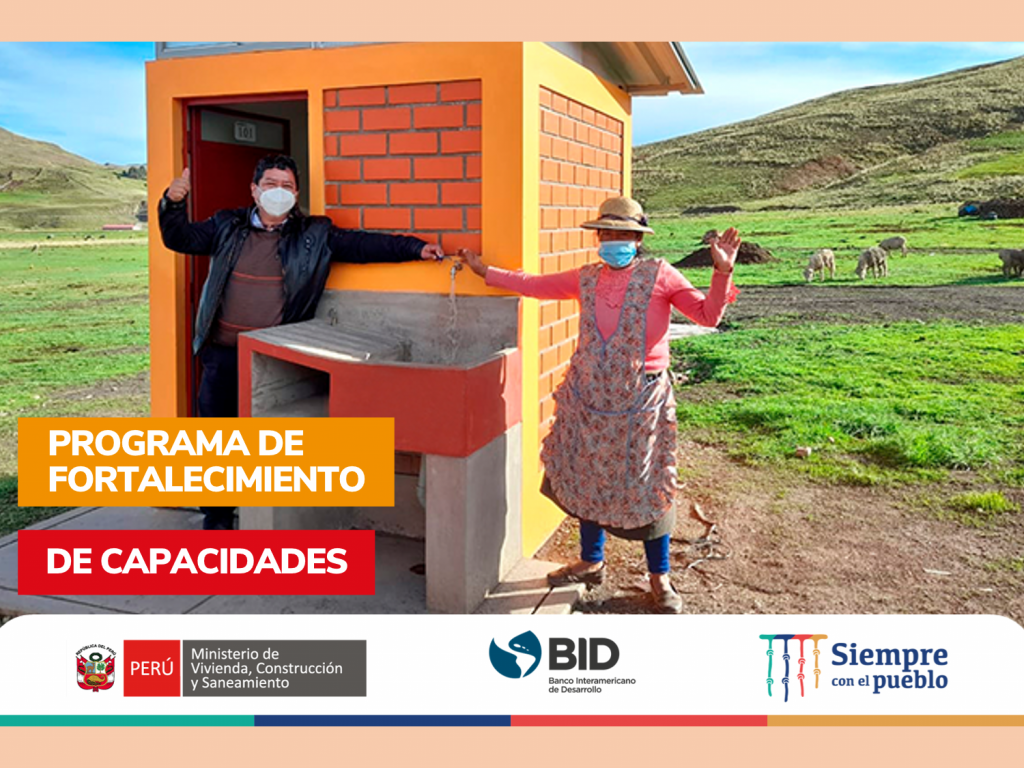 ---
Client
Ministry of Housing, Construction and Sanitation (MVCS) of Peru


Beneficiaries
Four regions within the scope of PIASAR's intervention: Amazonas, Ayacucho, Junín and Puno, thus improving the living conditions of the inhabitants of 20 rural districts of Peru.
Key Partners
SABAVIDA
Fundación para el Desarrollo Agrario (FDA)
The Government of Peru, through the Ministry of Housing, Construction and Sanitation (MVCS), together with the Inter-American Development Bank (IDB) set out to improve conditions in the water and sanitation sector in rural areas of the country where there are major coverage problems. To this end, they created the Integral Rural Water and Sanitation Programme (PIASAR), which seeks to reduce this problem and, in addition, to make sustainable use and management of WASH services. It is precisely on this objective that seecon, in a consortium with SABAVIDA and FDA, focused on strengthening the competencies of the Municipal Technical Areas (ATM) of four regions within the scope of PIASAR, namely Amazonas, Ayacucho, Junín and Puno, thus improving the living conditions of the inhabitants of 20 rural districts belonging to these regions.
PIASAR's objective of providing access to sustainable water and sanitation systems goes beyond increasing the coverage of these services in rural populations in the above-mentioned regions of the country. The challenges to be overcome within these areas focus on atomising the provision of drinking water and sanitation services, through good planning and financing of investments that are sustainable in the long term. To achieve this sustainability, it is necessary, as mentioned above, to directly strengthen the competencies and capacities of those responsible for the ATMs who oversee and support the quality of the services provided, through supervision, monitoring, and technical assistance to the sanitation services administration boards (JASS).
During the development of this project, we managed to train and certify a total of 55 ATM technicians from rural municipalities in 4 regions of Peru, carrying out activities such as:
Empower
Implementation of 4 mixed modules (virtual and face-to-face) in which ATM technicians were trained, oriented and evaluated, providing them with knowledge, skills, resources and attitudes to carry out management, administration, operation and maintenance processes of rural sanitation services.
Reach and connect
Development of the virtual modality through the creation and administration of a web page of the programme, through the use of the creation.camp platform, where 2 modules of 5 sessions of 3 hours each were carried out.
Let's work together!
If you are looking to promote the development and strengthening of your team members' skills through a participative dynamic, facilitating the transfer of theoretical and practical knowledge, do not hesitate to contact us.
Contact us