WASH Business Development, Zambia
Market Assessment for SME's as Service/Product Providers in the Zambian WASH Sector and Business Model Generation Workshops
---
Lusaka, Zambia
2012 - 2013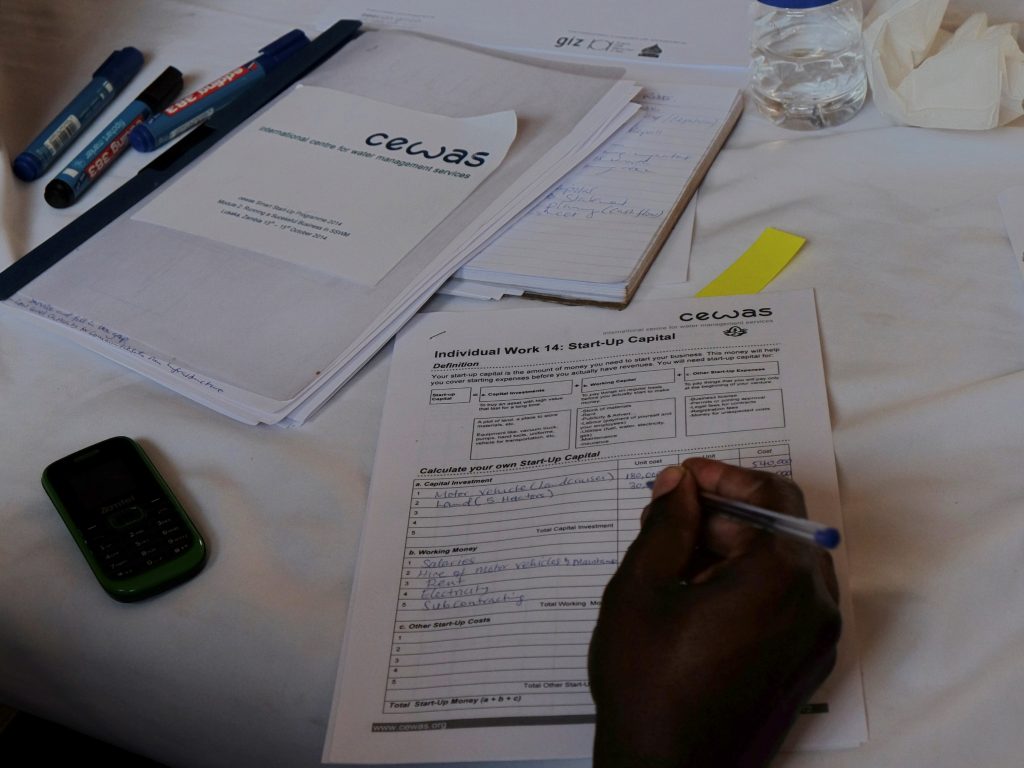 ---
Client
Deutsche Gesellschaft für Internationale Zusammenarbeit (GIZ) GmbH – Water Sector Reform in Zambia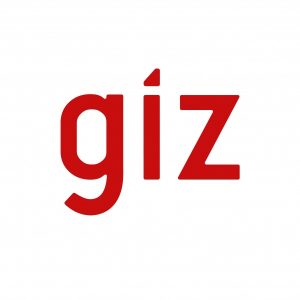 Beneficiaries
Entrepreneurs, SMEs.
Key Partner
Water and Sanitation Association of Zambia (WASAZA)
In early 2012, the Government of Zambia and the USA signed an agreement to invest 350 million USD in water and sanitation infrastructure. Those and other upcoming projects created a demand for high-quality consultancy services offered by the private sector. Therefore, we believed that business opportunities would grow significantly in future and business development and training services will be crucial for a sustainable private sector development. However, both general public awareness and conceptual, technical and managerial capacity towards conceptualisation, designing, implementation and follow-up of Sustainable Sanitation and Water Management (SSWM) initiatives at the local level were still low in Zambia back then.
In continuation of a series of GIZ supported workshops on Sustainable Sanitation and Water Management (SSWM) and Business Model Development held at the beginning of 2012, the project aimed at strengthening the private sector and help path the ground to building up SMEs that offer technical and managerial expertise in the field of SSWM to national and international organisations and private clients. In doing so, a detailed market assessment for SME's as service/product providers in the Zambian WASH sector was carried out, a series of Business Development workshops organised and an extended SSWM & Business Development Training conceptualised and implemented.
In particular, we carried out the following activities:
Explore and discover
Conduct a detailed market assessment for SMEs as product/service providers in the WASH sector in Zambia. This includes but is not limited to developing the methodology for market assessment and interview questionnaire, assessing and reviewing data/information on existing companies and facilitating meetings with vital Zambian stakeholders to discuss and analyse the demand/need for SMEs as service/product providers in the water sector, etc.
Empower
Prepare, deliver and follow-up concerning a series of multi-day workshops on Business Development in SSWM and related topics.
Prepare, deliver and follow-up concerning a compact start-up training and coaching activities.
Facilitate a half-day "Road Show" to present start-ups to the general public and critical stakeholders in the Zambian WASH sectors, business agents, established businesses, banks, etc.
Let's work together!
Contact us if you are interested in an objective mapping and profiling of WASH sector stakeholders, assessing capabilities of potential business opportunities and suggestions for removing the barriers preventing the creation of a thriving market for WASH services concerning a business development programme.
Contact us