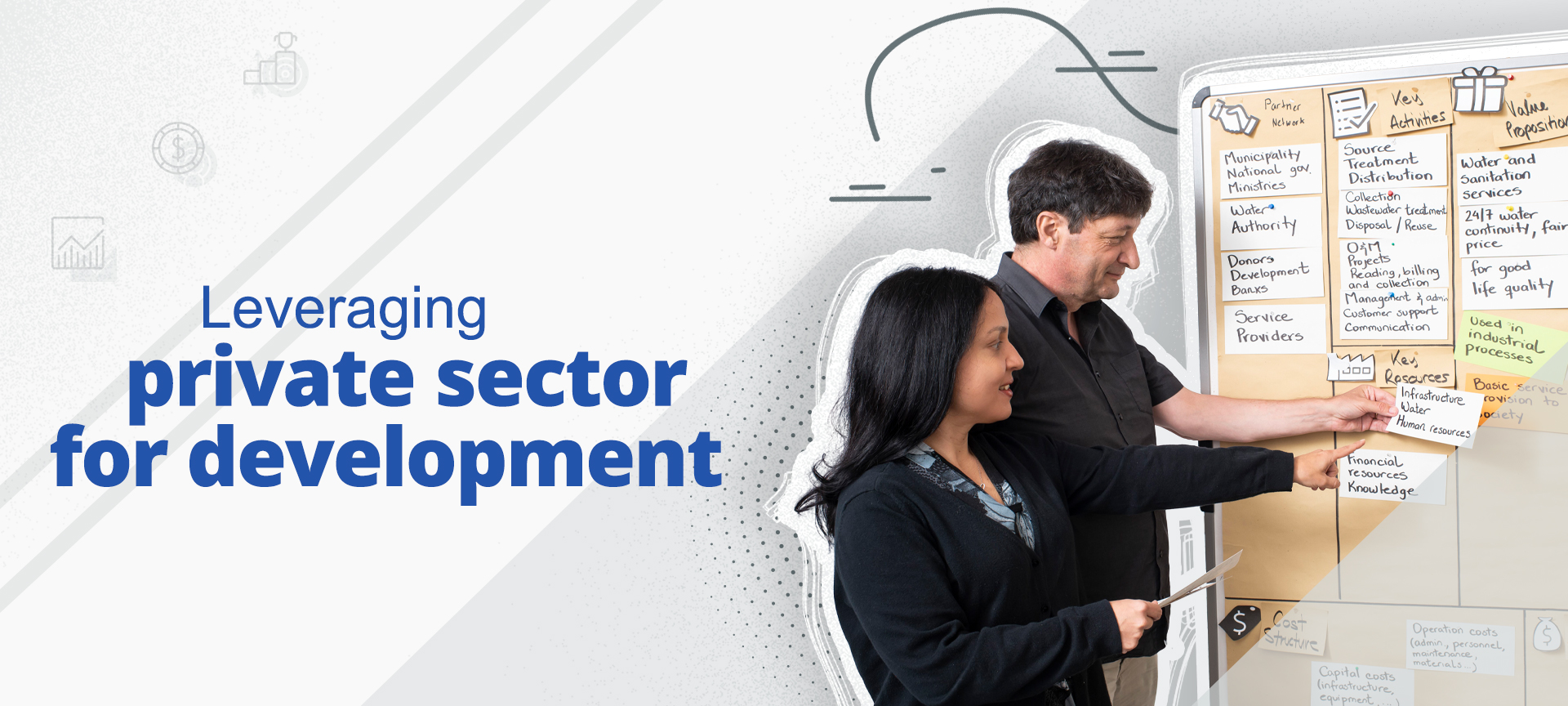 The challenge
The efforts carried out by governments, local NGOs and multilateral organisations are not enough to foster inclusive and sustainable economic growth. Private organisations, such as businesses and entrepreneurs are the engine of innovation, being major contributors to national income and the principal job creators and employers.
Our solution
Private sector development refers to strategies and hands-on programs for promoting economic growth by establishing and sustaining markets and empowering innovators to kick-off their businesses.
Our contribution to the SDGs achievement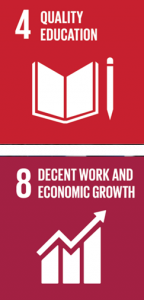 To achieve the Sustainable Development Goals, the private sector needs to be fully on board. Today, businesses are active players, engaging with communities, governments and other stakeholders to foster sustainable development.  By leveraging private sector development, we support the achievement of several SDGs, such as SDG6 in clean water and sanitation, SDG9 in industry, innovation and infrastructure, SDG11 in sustainable cities and communities, as well as SDG13 climate action. With our entrepreneurship programs worldwide, we contribute greatly to the achievement of target 4.4 (by 2030, substantially increase the number of youth and adults who have relevant skills, including technical and vocational skills, for employment, decent jobs and entrepreneurship) and target 8.3 (promote development-oriented policies that support productive activities, decent job creation, entrepreneurship, creativity and innovation, and encourage the formalisation and growth of micro-, small- and medium-sized enterprises, including through access to financial services).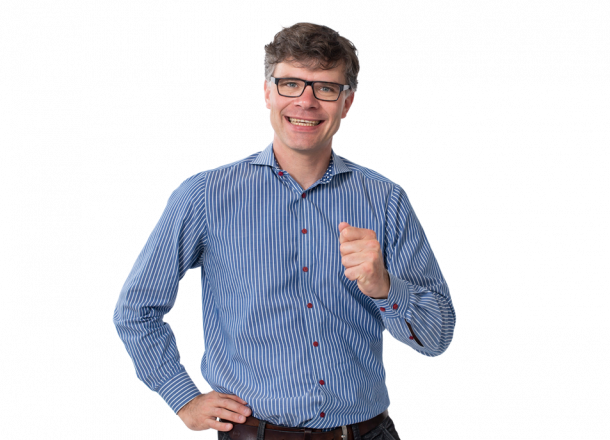 The contribution of entrepreneurs and businesses are crucial if we want to achieve the SDGs. seecon helps you to find innovative solutions to create impact! 
Michael Kropac
What we do
We at seecon, have been pioneers in fostering the private sector for development. In 2010 we created cewas, the first start-ups' incubator in water and sanitation in the whole world. For more than a decade we have supported hundreds of entrepreneurs in every corner of the planet. Today we support our clients and partners in building up entrepreneurial pipelines and innovation ecosystems, but still work shoulder with shoulder with businesses in small Swiss towns. Some of the services that we provide are:

Explore and discover
Analysis of entrepreneurship ecosystems and innovation roadmaps for development.

Co-create and design
Analysis and documentation of generic business models, focusing on resource recovery and reuse and WASH products and services.

Kick-off and coordination of Communities of Practices (CoP) to align entrepreneurial support activities.
Development of innovative business models for development, including sustainable tourisms and valorisation of public spaces.

Empower
Ideation, incubation and acceleration programs tailor-made for water, sanitation and resource management innovators.
One-to-one coaching for business development.

Reach and connect
Development of a tailor-made Resource Recovery and Reuse Entrepreneurship Online Course.
Online Hackathons with hundreds of participants in our creation.camp platform.
Let´s work together!
Let us unite efforts to get genuine innovations in the field that improve people's life!
Contact us